You can add, change, edit, or delete your profile picture at any time from the personal info section on your profile.
Adding a profile picture helps others recognize you whether you meet at conferences, events, or meetings. A picture adds to the credibility of your profile.
To Add a Profile Picture:
1. Go to 'My Account' section of your profile.
Click 'Personal Info' on the left-hand side of the page
Click 'Upload Photo' button to select an image from your computer
Click 'Save Photo'
Note: A square picture works the best!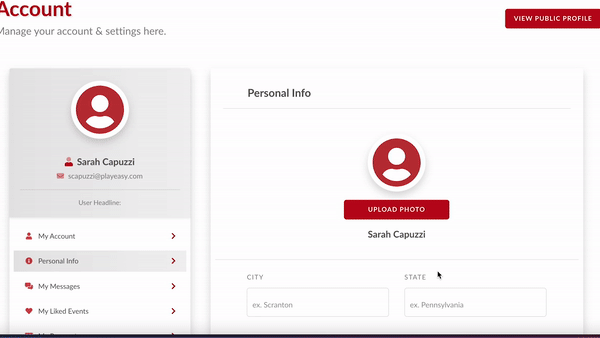 To Change or delete your profile picture:
Go to 'My Account' section of your profile
Click 'Personal Info' on the left-hand side of the page
Click on your profile picture in the introduction section
In the Profile Photo pop-up, you can:

Click 'Add Photo' to select a new image from your computer
Click 'Delete Photo' to delete your profile photo

Click 'Save Photo'