Overview
Rental requests with Playeasy Elements gives your customers a simplified and secure rental experience. Playeasy helps renters to describe their needs in an easy and quick flow, ask questions and pay directly online after they have accepted your offer and confirmed your booking..
In the next section you will learn how to create and implement The Playeasy Smart Button into your website. If you want to learn more about web components, follow this link.
---
🛎️NOTE: Playeasy Elements are only available to facilities that have set up Direct Deposits to their Playeasy Profile, and/or on a Playeasy Subscription Plan.
Table of Contents
Get your Facility Request Button code
Open the drop-down on the top right and select "Add Playeasy to Your Website"
Select a style, a target and customize the button's wording
Copy the created code and paste it on your website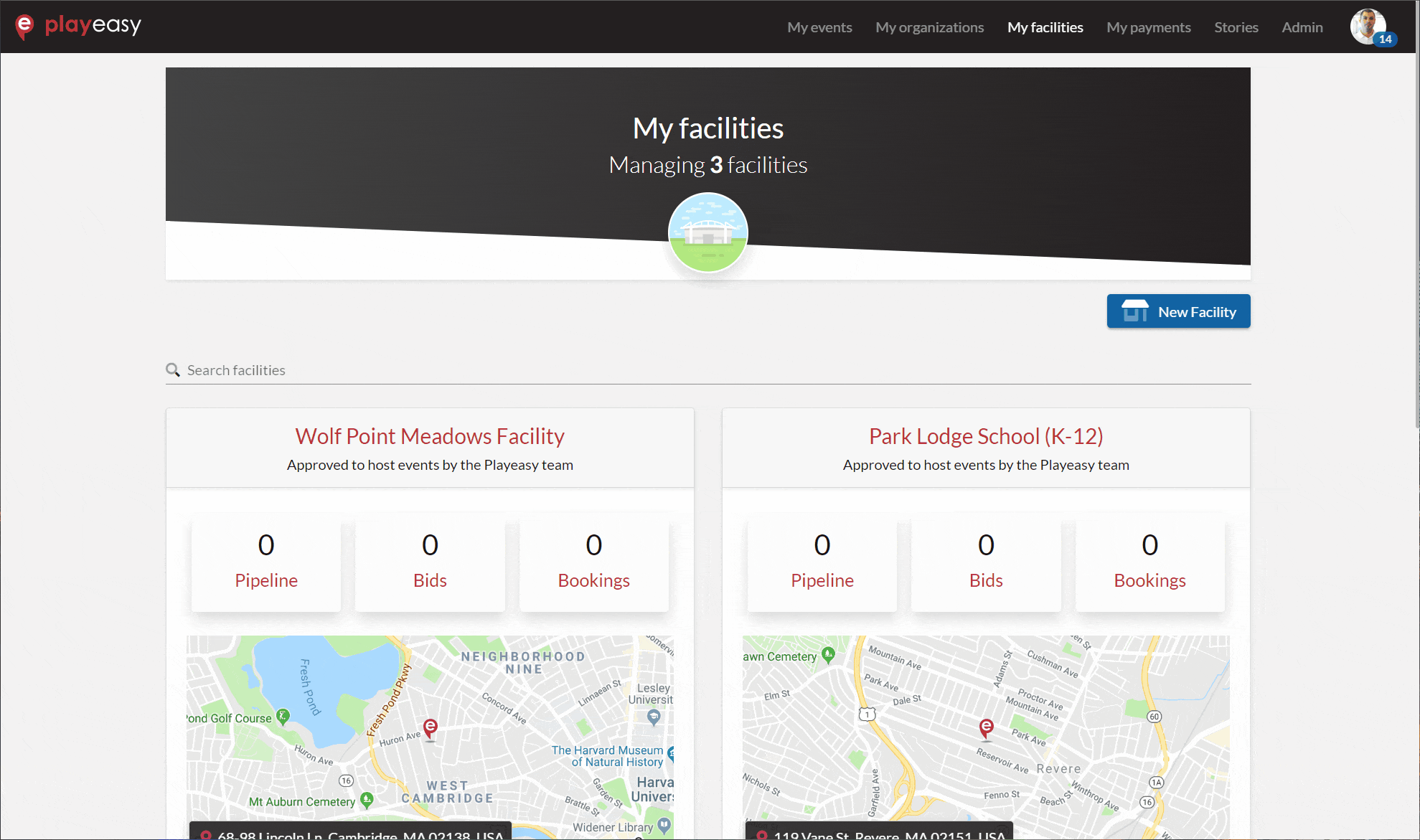 Button properties
The Facility Request Button is a web component that expects some properties in order to render the button with the desired style.
Te following list describe those properties and its available options:
Tables can't be imported directly. Please insert an image of your table which can be found here.
Text that will be shown inside the button. It only accepts regular characters
Style of the Button, it changes the background color to:
Destination of the link. You can redirect your customers to your profile or directly to the form to request a rental:
Unique identifier generated at the time that the facility was added to the Playeasy platform.
You can find it in the URL when visiting your facility profile. Example:
Indicates how the Playeasy website will be opened, in the same or a new browser tab.
Shows an animation when the Facility Request Button is loaded.
Facility Request Button offers 3 options to display your button. Choose the one that better suits your website.
Adding your button to a WordPress site
Adding the Facility Request Button to your WordPress site is as simple as adding a new Custom HTML Block.
Find your home page and click on "Edit"
Find the area where you want to place the Facility Request Button
Add a new Custom HTML Block
Pasted the copied code from Playeasy website.
Preview and Update!
For more information about how Custom HTML Blocks work, visit Wordpress Support website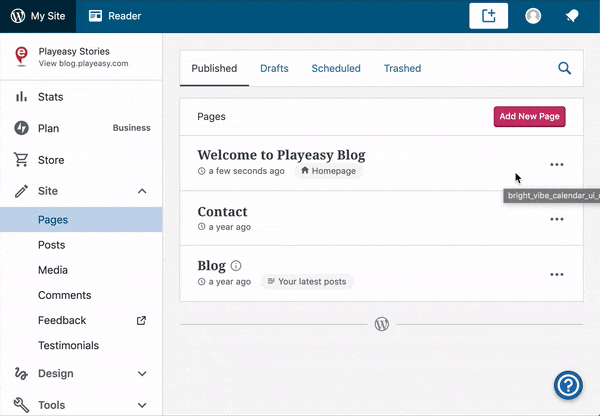 Troubleshooting
The Facility Request Button is not rendering
Some CRMs and website builders block JavaScript elements when they are being loaded from within the body of a page. In situations when the component is not loading, please add the provided <script> element within the <head> element of your page as seen in the example below.