In this article:
How do I create an account?
Creating a Playeasy account is free and easy. Just go to www.playeasy.com and click Sign Up.
Go to our homepage.
Click Sign Up at the top of the homepage.
Enter your email address, name and password.
Click Sign up to complete.
You can also log in with your Google, Facebook or Microsoft account. Just click the icon for Facebook, Microsoft or Google on the log in page to sign up!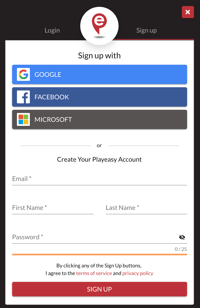 Password tip: Make sure your password contains: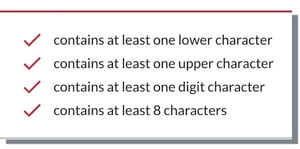 Forgot your password?
From the Log In screen, click the Don't remember your password? link, and insert your email address. You will then be sent an email to change your password.
Please contact support@playeasy.com if you have any further issues.
Forgot your email account?
No problem, we are here to help! Contact us at support@playeasy.com if you forgot and we will further assist you.