Add video content directly to your Playeasy profile. Here's how it works.
Playeasy users have the ability to add a YouTube or Vimeo video directly to the 'Home' tab of their Playeasy profile. This will allow Destinations and Event Organizers to showcase their best promotional video content and increase visitors' length of stay on these profiles.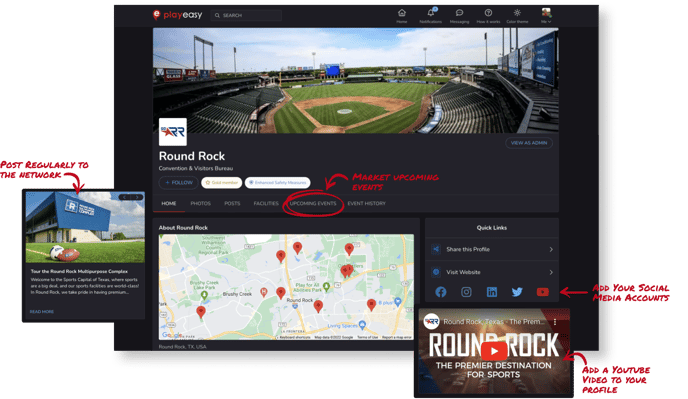 How To Add Video to Your Playeasy Profile
Go to your Playeasy profile and click 'View as Admin' to edit
You will now arrive on your editing wizard on the 'Home' tab
Under 'Home' scroll down to the 'Marketing Information' section
Copy your preferred video link
Paste your video link in the 'Featured YouTube video' section
Click the yellow 'Save Changes' button
Click 'View Public Profile' to preview your video on your profile
Your video should appear to the right of your profile under the 'Quick Links' section. Visitors can play the video directly here.
Feel free to reach out to support@playeasy.com at any time for assistance uploading your video.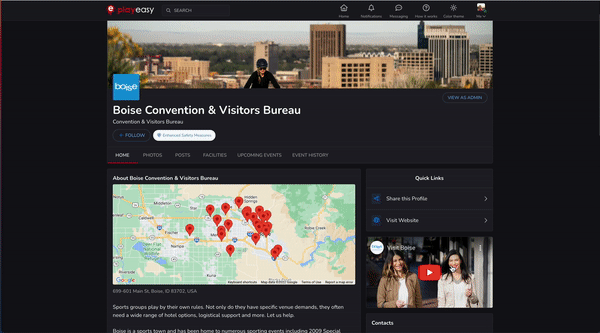 Need an assist? Contact us here!